For Day 2 of my 31 Days of Thrift, using all 31 pieces I scored at Housing Works, I decided to go with one of my dresses! DAY 2/31:
#22 – Forever 21 navy silk dress
I didn't notice when I picked up the dress, but...
...the dress had POCKETS!!  I was so happily surprised, as you can see from the face below.
This will be awesome to wear in the fall with a neutral cardigan or sweater, boots, and some stockings, however I styled this with metallic shoes to match the buckle on the vintage belt I put around the waist.  I wanted to bring in a lighter palette to keep it summerized.
Dress: Forever 21 // Camisole: Velvet // Clutch: Vintage // Heels: Seychelles // Belt: Vintage // Sunglasses: Urban Outfitters // Braided Bracelet: Forever 21
How much do I love the back!!  I put a navy cami on under the dress so the same shade would peek through, however this could be fabulous with a something neon or a lighter pastel too.  Yep, I was doing the Charleston on the street, like you do...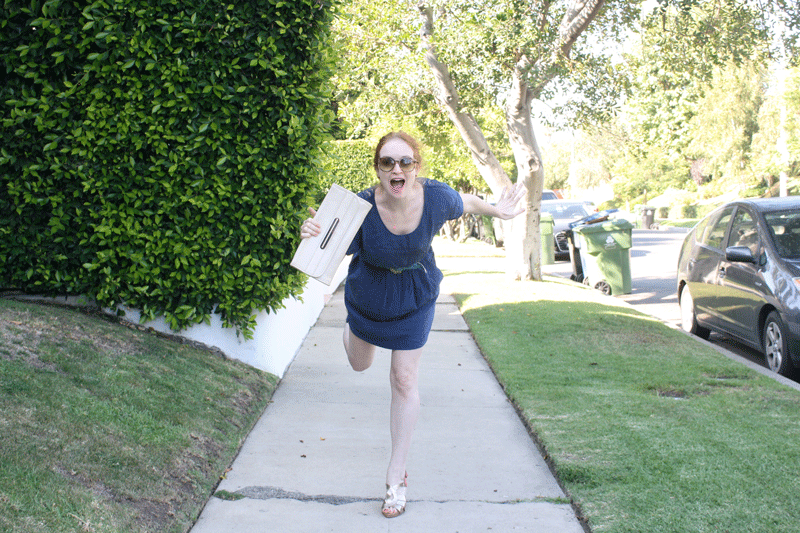 For your TGIF viewing pleasure :)
Day 2, total success!!  Stay tuned this month for 29 more looks!